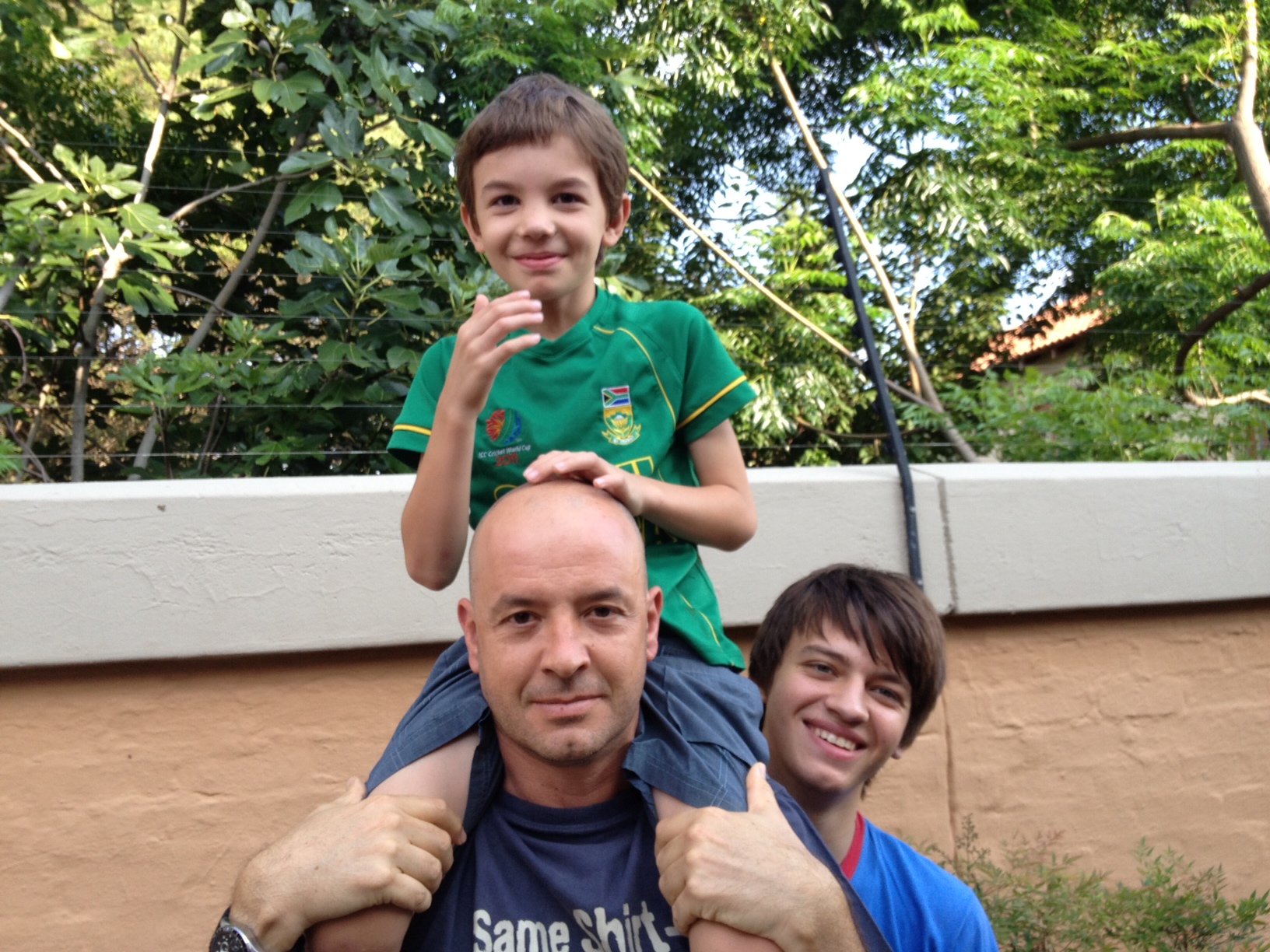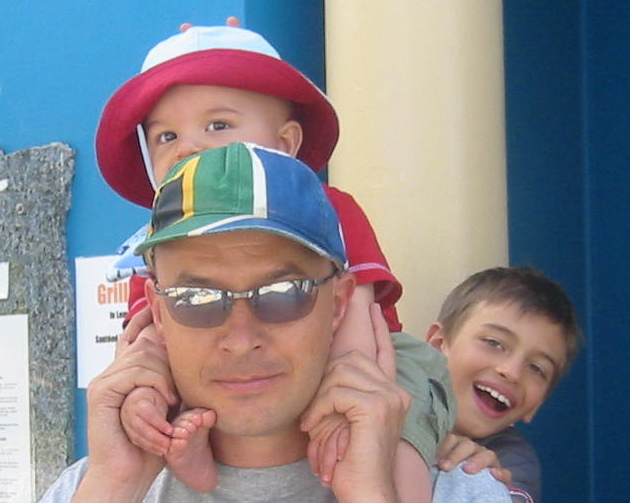 Tommie Meyer
Home
Contact details
Professional biography
Research and funding
Publications
Professional Activities
Collaborators
Postdocs and student positions available
Personal biography





Last update:
---
Research interests
I am interested in the reasoning capabilities of artificial agents. My research falls within the area of Artificial Intelligence, and more specifically, Knowledge Representation and Reasoning. I am especially interested in how to deal with defeasible information and aspects of change. Nowadays these are issues that are becoming increasingly important in a variety of domains represented as logic-based ontologies.
Postgraduate students
Nishal Morar, MSc, UKZN, 2014-date

Nasubo Ongoma, MSc, UKZN, 2014-2015 (cum laude)

Anban Pillay, PhD, UKZN, 2014-date

Riku Nortjé, PhD, UKZN, 2012-date

Kody Moodley, PhD, UKZN, 2011-date

Sue Price, PhD, UKZN, 2011-date

Gavin Rens, PhD, UKZN, 2010-2014

Lynn Stevenson, PhD, UNISA, 2009-2012

Kevin Lee, PhD, UNSW, 2005-2012

Kody Moodley, MSc, UKZN, 2009-2011 (cum laude, School candidate for S2A3 medal)

Riku Nortjé;, MSc, UNISA, 2009-2011 (cum laude, recipient of the Council Platinum Award)

Gibson Chimamiwa, MSc, UNISA, 2008-2011

Ka-Shu Wong, PhD, UNSW, 2005-2009

Anne Cregan, PhD, UNSW, 2004-2008

Zhi Qiang Zhang, MSc, UNSW, 2005-2006

Tanya van der Vyver, MSc, UNISA, 1998-1999 (cum laude)


Postgraduate external examiner
Zhe Wang, PhD, Griffith University, 2011

Matthew Horridge, PhD, University of Manchester, 2011

Conrad Drescher, PhD, Technical University Dresden, 2010

Lee Chung Tong, PhD, University of New South Wales, 2010

Dennis Hooijmaier, PhD, University of South Australia, 2009

Lynn Stevenson, MSc, University of South Africa, 2008

Yulin Ding, PhD, University of Western Sydney, 2007

Laura van der Westhuizen, PhD, University of South Africa, 2007

Pakornpong Pothipruk, PhD, University of Queensland, 2006

Richard Cooke, MSc, University of Cape Town, 2004

Jacobus van der Merwe, MSc, Northwest University, 1999

Tertia Hörne, University of South Africa, 1999



Funding
2014-2015: Competitive funding through a project funded by the Development Bank of South Africa for R450 000

2014-2015: Competitive funding through the Meraka eHealth Growth and Impact Initiative Programme for R921 000

2014-2015: Meraka Smart World Growth and Impact Initiative Programme for R499 000

2014-2015: Directed Parliamentary Grant for funding the Centre for Artificial Intelligence Research for R3 000 000

2014-2015: Department of Science and Technology Resource Allocation Framework for R1 250 000

2014-2016: National Research Foundation Professional Development Programme for R4 815 000

2013-2014: Department of Science and Technology Resource Allocation Framework for R900 000

2013-2014: Competitive funding through the Meraka Growth and Impact Initiative Programme for R617 000

2013-2014: Directed Parliamentary Grant for funding the Centre for Artificial Intelligence Research for R2 000 000

2012-2013: Core Parliamentary Grant, "Ontologies and Knowledge Representation and Reasoning", R2 160 000

2012-2013: Directed Parliamentary Grant: "Centre for Artificial Intelligence Research", R2 130 000

2011-2012: Core Parliamentary Grant, "Ontologies and Knowledge Representation and Reasoning", R2 200 000

2011-2012: Directed Parliamentary Grant: "Centre for Artificial Intelligence Research", R1 800 000

2011-2015: NRF Incentive Funding, R400 000

2010-2012: Institutional coordinator of NET2, a three year EU funded FP7-PEOPLE- 2009-IRSES programme totalling €354 000

2010-2011: Core Parliamentary Grant: "Ontologies", R3 200 000

2010-2011: Directed Parliamentary Grant: "Knowledge Representation and Reasoning", R1 000 000

2009-2010: Core Parliamentary Grant: "Ontologies", R3 200 000

2009-2010: Directed Parliamentary Grant: "Knowledge Representation and Reasoning", R1 000 000

2007-2010: Joint NRF/Italian Foreign Ministry Grant, "Technologies for conceptual modeling and intelligent query formulation", R350 000

2009: Joint NRF/UK Royal Society Grant: "Reasoning with Description Logics", R130 000

2008-2009: Core Parliamentary Grant: "Ontologies", R3 200 000

2008-2009: Directed Parliamentary Grant: "Ontologies", R1 000 000

2008-2009: DPSS Project: "Knowledge-Based Systems", R180 000

2008: DST Grant: "Information Security", R400 000

2007-2008: Directed Parliamentary Seed Grant: "Ontologies", R700 000

2000-2002: University of Pretoria Research Development Grant: "Belief Change", R40 000

2000-2001: NRF Postdoctoral Fellowship: $16000 (USD)